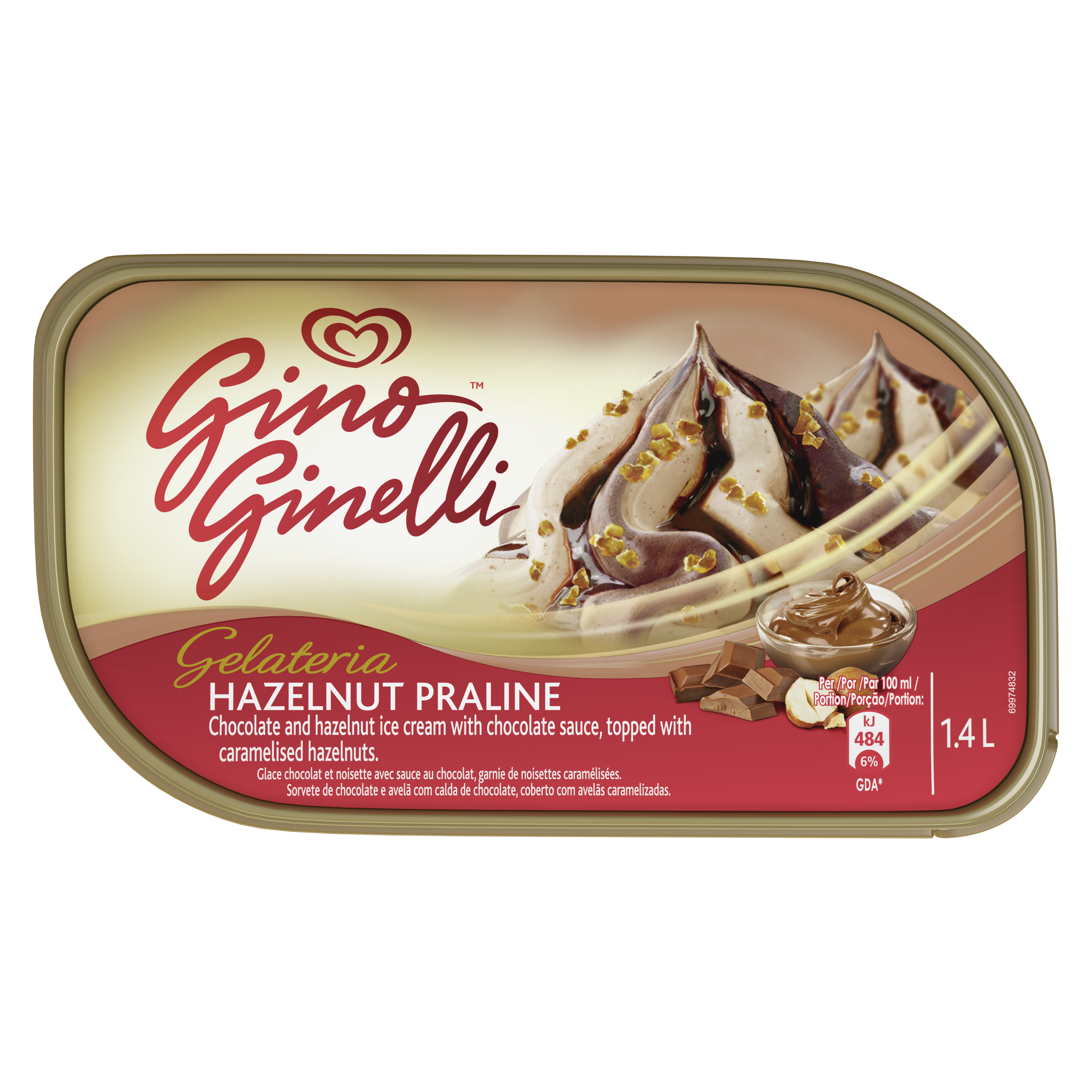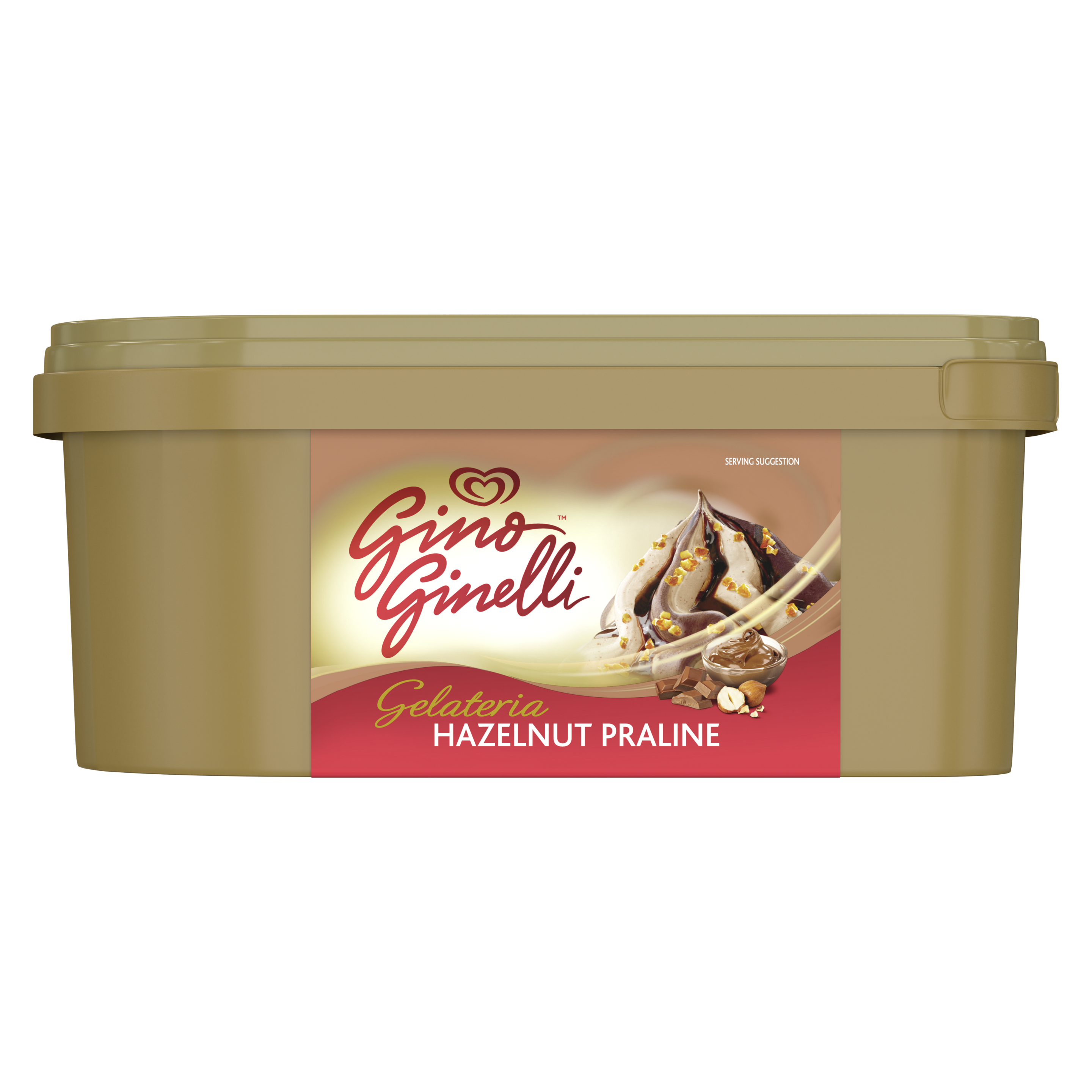 Gino Ginelli Hazelnut Praline 
Chocolate and hazelnut ice cream with chocolate sauce, topped with caramelised hazelnuts.
Ingredients

Nutrition
Ice Cream (81%), chocolate sauce (17%), caramelized hazelnuts (2%): Water, buttermilk and/or skimmed milk powder, sugar, vegetable fat (coconut and/or palm fruit) (TBHQ), glycerol, full cream milk powder, whey powder, maltodextrin, cocoa powder (2%), modified starch, emulsifier (E471 of vegetable origin), stabilisers (E407, E410, E412), colourant (E150d), flavouring.
Contains cow's milk, wheat gluten and tree nuts. May contain egg and soya. 
Serving size: 80ml
Serving per container: 80ml
| | Per 100ml | Amount Per Portion | Percentage Per Portion |
| --- | --- | --- | --- |
| Calories | 524% | 419% | 6% |
| Fat | 4.9 g | 3.8 g | 7% |
| Saturated Fat | 2.6 g | 2.5 g | 12% |
| Salt | 59% | 47% | |
| Total Carbohydrate | 17 g | 17 g | |
| Sugars | 16.9 g | 15.4 g | 13.6 |
| Protein | 1.6 g | 1.3 g | 3% |