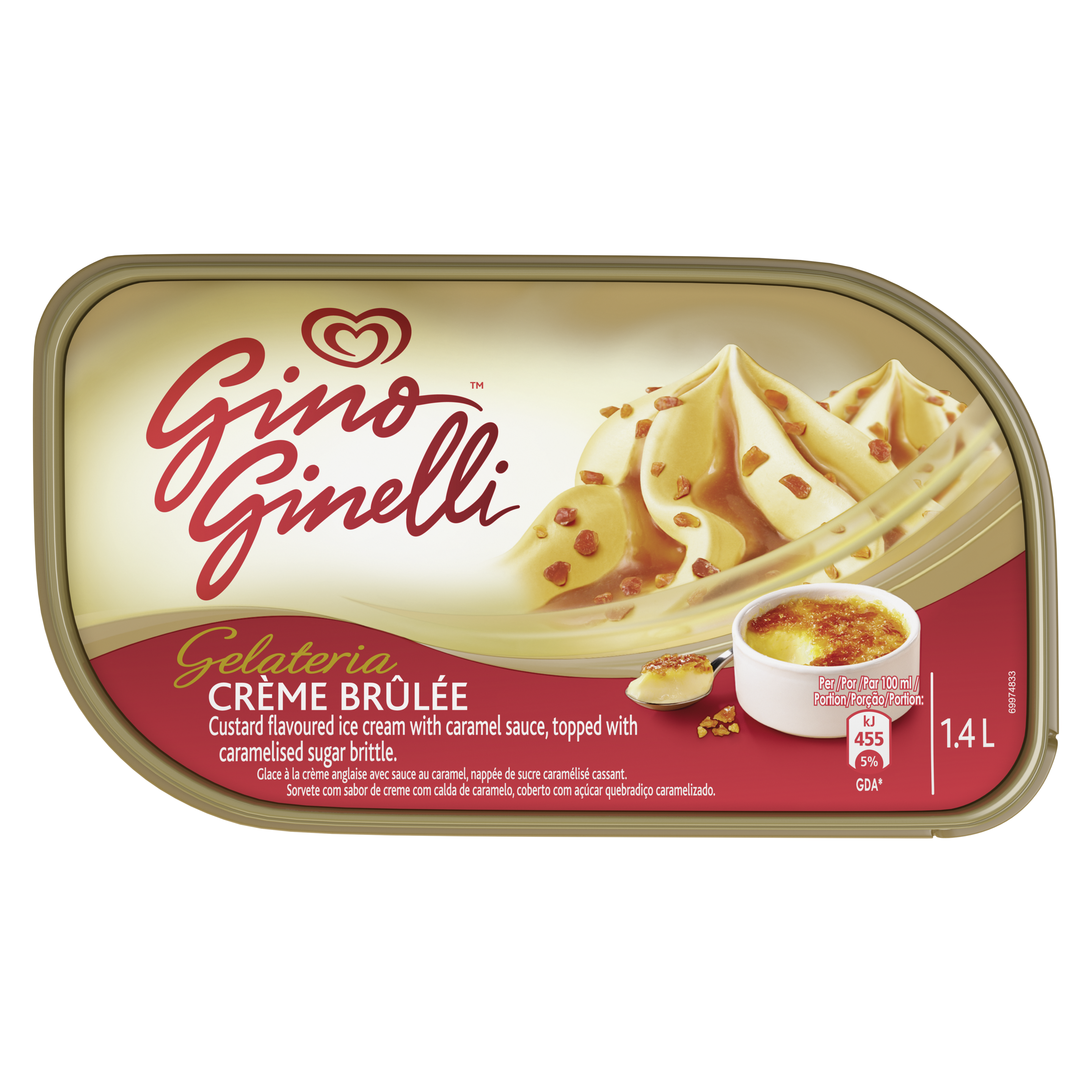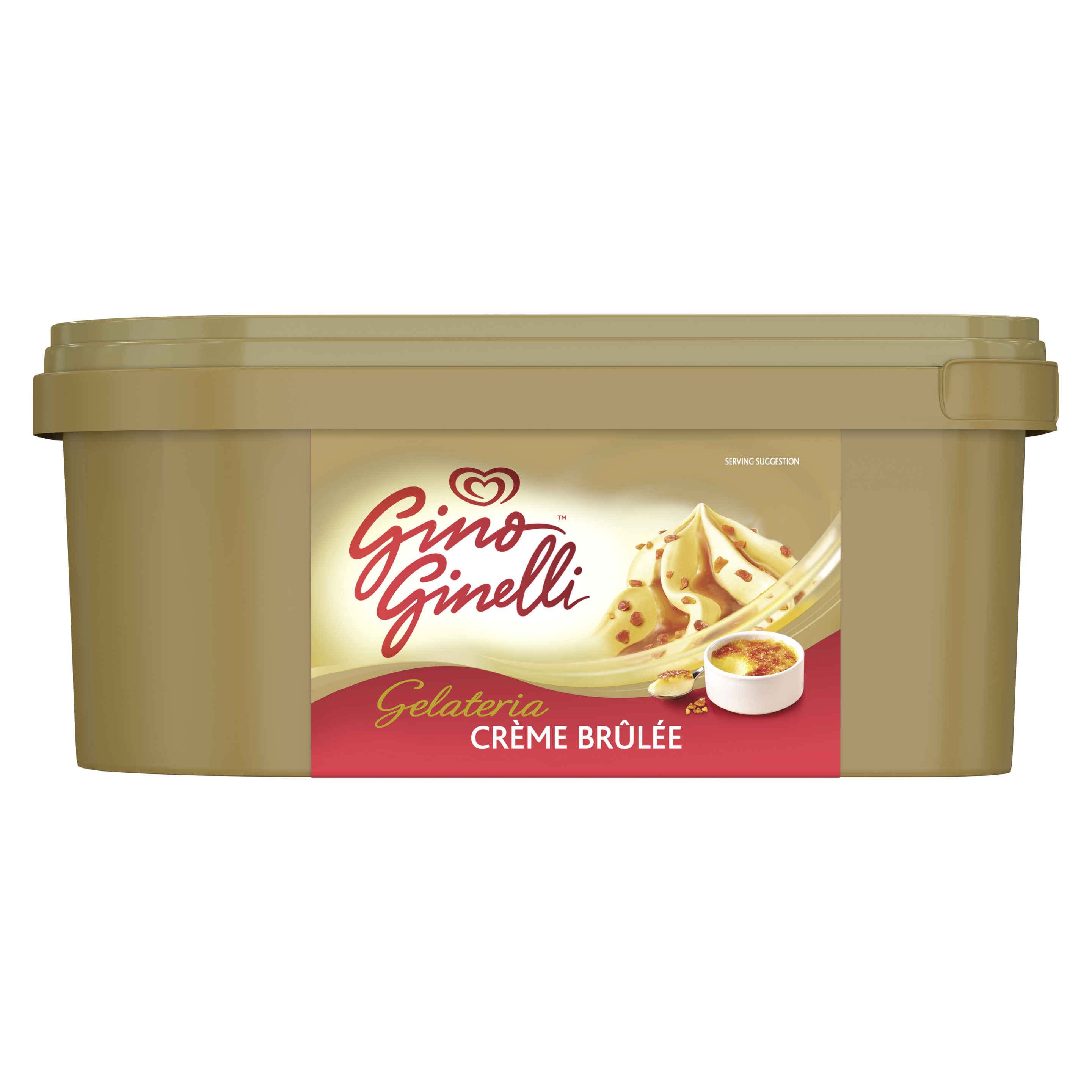 Gino Ginelli Crème Brulee 
Gino Ginelli Crème Brûlée Ice Cream is an indulgent dessert for every occasion.
Ingredients

Nutrition
Ice Cream (91%), burnt caramel sauce (7%), caramelised sugar brittle (0.8%): Water, buttermilk and/or skimmed milk powder, sugar, vegetable fat (coconut and/or palmfruit) (TBHQ), whey powder, maltodextrin, glucose syrup, glycerol, modified starch, emulsifier (E471 of vegetable origin), stabilisers (E407, E410, E412), colourants (E110, E104, E150, E150d), cocoa butter, flavourings.
Contains cow's milk, wheat gluten and tree nuts. May contain egg and soya. 
Serving size: 100ml
Serving per container: 1.8L
| | Per 100ml | Amount Per Portion | Percentage Per Portion |
| --- | --- | --- | --- |
| Calories | 350% | 350% | 5% |
| Fat | 3.8 g | 3.8 g | 5% |
| Saturated Fat | 2.1 g | 2.1 g | 10% |
| Salt | 29% | 29% | |
| Total Carbohydrate | 18 g | 18 g | |
| Sugars | 7.7 g | 15.8 g | 7.7 |
| Protein | 1.1 g | 1.1 g | 2% |