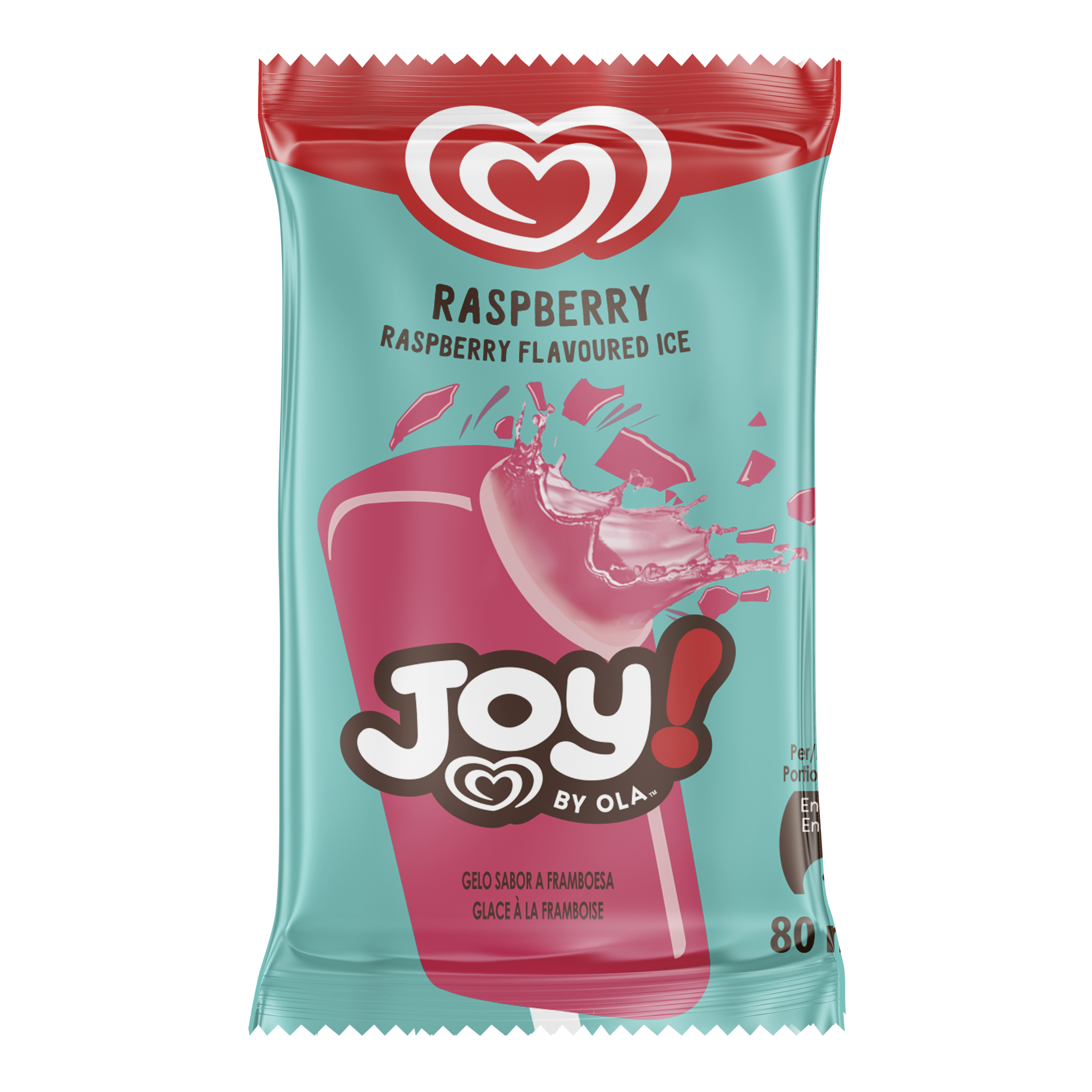 OLA Joy Raspberry Flavour 
OLA Joy Raspberry Flavour is a refreshing berry ice cream.
Ingredients

Nutrition
Water, sugar, stabilisers and emulsifiers (E412, E407, E401), salt, citric acid, non-nutritive sweeteners (acesulfame K, sodium saccharin, sodium cyclamate), flavourings and colourant (E124).
Contains cow's milk, wheat gluten and tree nuts. May contain egg and soya. 
Serving size: 100ml
Serving per container: 
| | Per 100ml | Amount Per Portion | Percentage Per Portion |
| --- | --- | --- | --- |
| Calories | 285% | 285% | 1% |
| Fat | 2.8 g | 2.8 g | 0% |
| Saturated Fat | 1.6 g | 1.6 g | 1% |
| Total Carbohydrate | 6 g | 5 g | |
| Sugars | 9.9 g | 9.9 g | 5% |
| Protein | 1.1 g | 1.1 g | 2% |